Peripheral writing biz tasks. Plus: collage book-boxes
I've been wrapped up in tons of writerly tasks that, while not actually generating prose, support and enable the future generation of prose.  Ate up my entire weekend plus day off. But necessary.
About which, more Real Soon Now.  But I finally found a few moments in which to blog!
People have asked for more on the collaged book-boxes Ann and Geary and I made at this year's post-Readercon gathering. Alas: nearly all the photos came out horribly blurry! I think I was wearing my wrong glasses at the time.
(Annoyingly, I now have three sets: 225's that I use to read print, 150's that I use to read computer screens, and a graduated focus pair that are mostly plano with a 225 reading area — which I hate, because the area is about the size of one word on a printed page, requiring me to read by moving my head as if I were watching a ping-pong match.)
I've pulled out the least blurry of the photos.   (Hey, Ann & Geary: if you want, take some new pictures of your own books, and email them — I'll replace these with your better ones.)
We each made two book-boxes this time: one large and one small.
This was mine: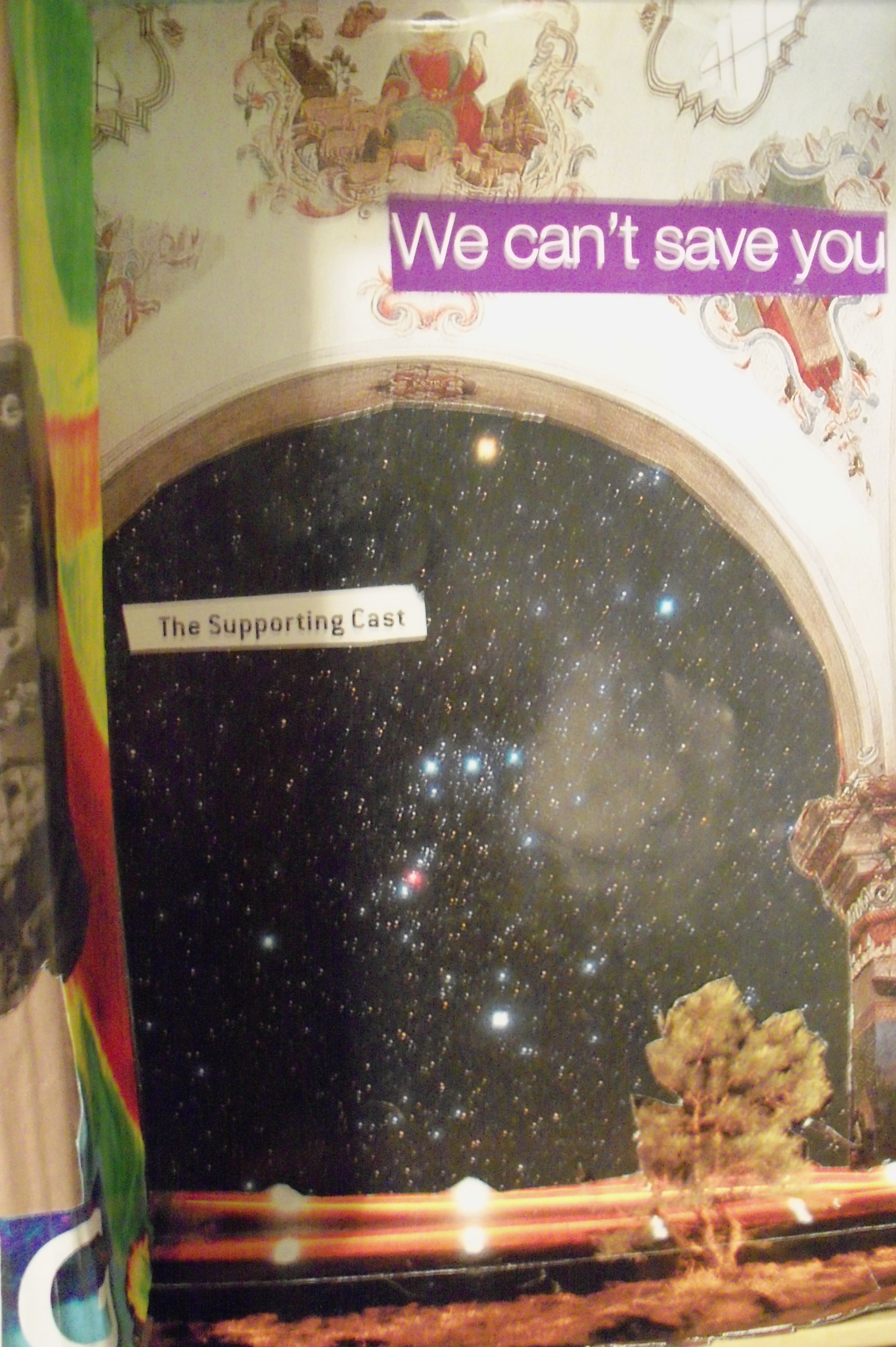 And the smaller book:
Geary's:
Here's his second:
And Ann's: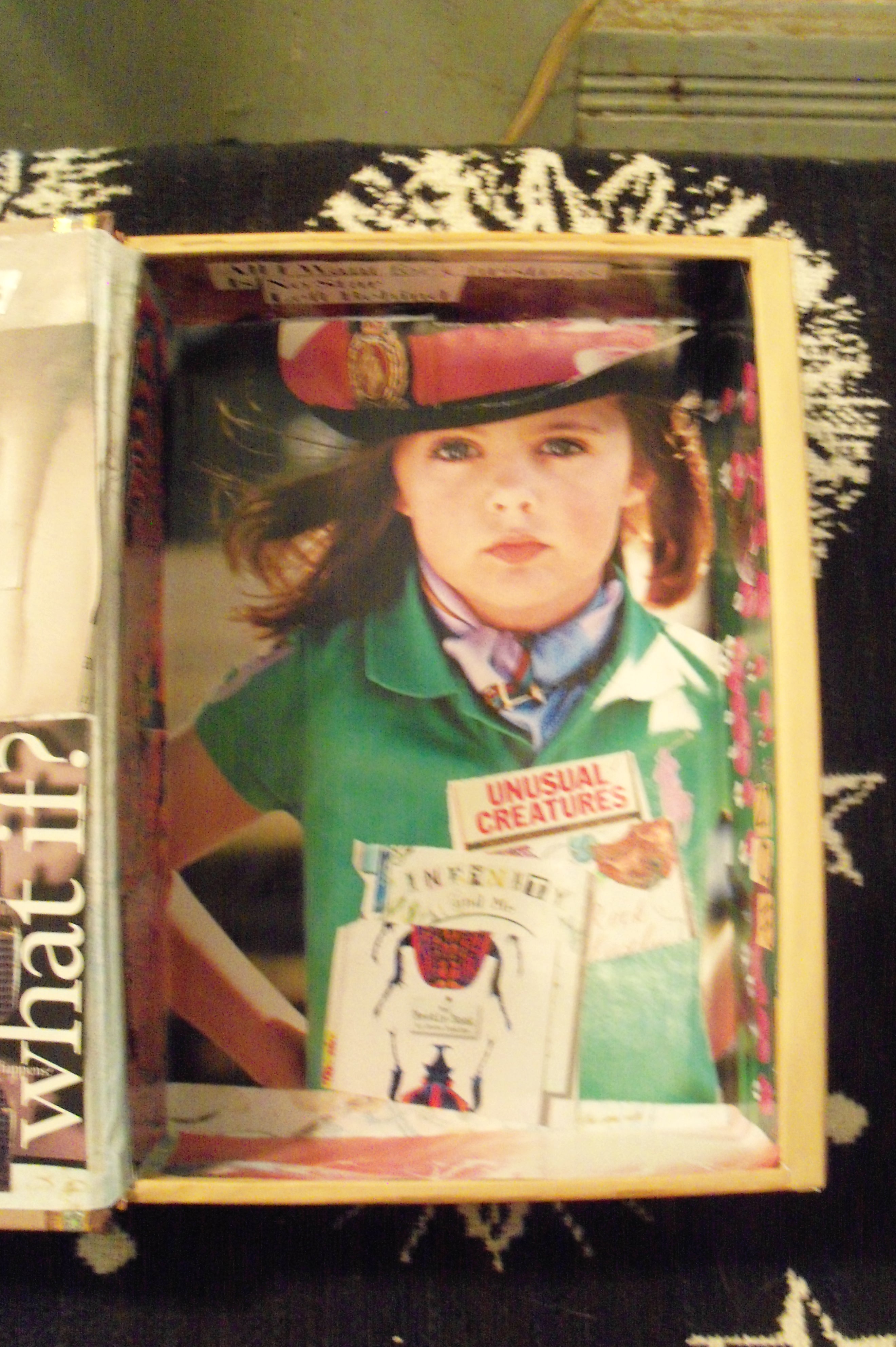 Her smaller book:
And finally: The cake (courtesy of Geary), and party favors (from me).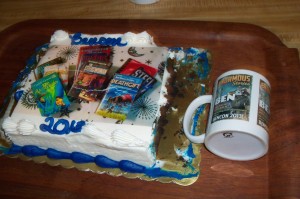 (PS: Always read the hovertext. )